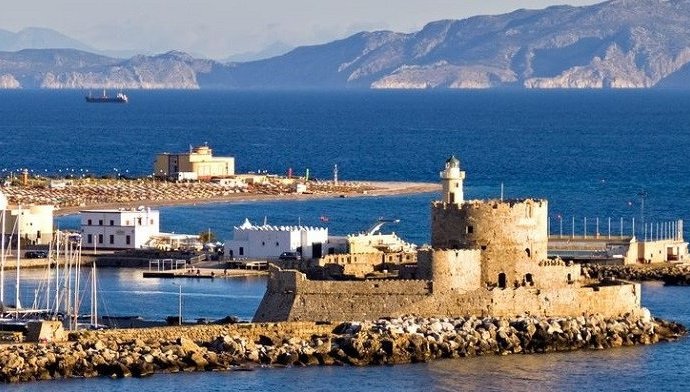 Luxury Hotels Rhodes Greece
SUITES WITH SEA VIEW IN RHODES, GREECE
Boasting a wide array of luxury rooms, bungalows and suites with forest view or sea view in Rhodes, the newly renovated Amathus luxury accommodation in Greece offers the perfect choice for relaxing beachfront living. This sea view hotel epitomizes warmth and hospitality in its tastefully appointed interiors that have been designed to ensure premium comfort.
Overlooking the gleaming bay of Ixia and the expanding gardens, the 28 hillside bungalows, 31 spacious family and romantic suites and 249 luxury rooms are the perfect choice for family breaks, couples on their honeymoon and corporate travellers.
Family Sea View Rooms in Rhodes
With a broad range of luxury accommodation, spacious family suites and elegant forest view rooms, families will really feel at home. Set in two levels all family sea view rooms in Rhodes are spacious and comfortable offering ample space for parents and children to relax in peace. Parents can sit back and unwind on their extensive balconies overlooking the sea or the manicured gardens while children are safely entertained in their own room with a game of play station or a cartoon marathon on TV.
Family guests are invited to indulge in this luxury accommodation in Ixia, spend some fun and enjoyable time together in a world of amusement, embark on adventurous island excursions or enjoy some of the most thrilling water sports and recreational activities offered by this family luxury hotel in Rhodes.
Forest View Bungalows in Rhodes Island
Beloved couples with children are welcome to unwind and relax in a haven of calm. The wondrous landscape, the beautiful beach of Ixia and the lush surroundings create a picture perfect setting for memorable family holidays. Families are invited to experience the warmth and hospitality of Rhodes as they spend some fun and enjoyable time in their private bungalows set into the hillside or in spacious forest view rooms or while unwinding in the tranquil aura of some of the most comfortable suites with forest view in Rhodes.
Romance unveils amidst secluded gardens, remote pools and intimate sunbathing areas allowing guests to enjoy relaxing moments of solitude. Offering the finest in luxury accommodation, this beachfront hotel is the ultimate venue for luxury family holidays in the queen island of the Dodecanese.
Source: www.amathusrhodes.com