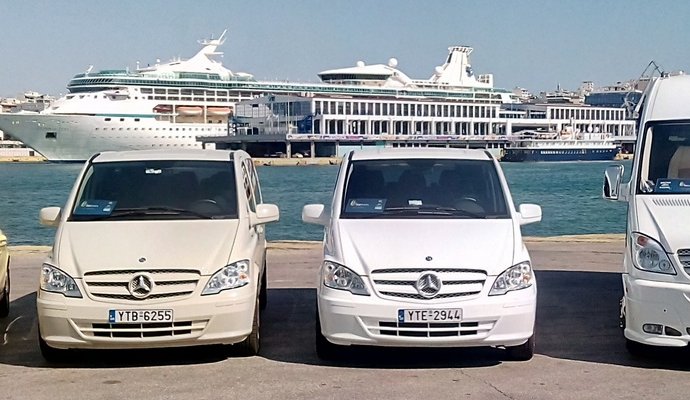 Athens Tours Greece
Athens is one of the world's oldest cities, and often considered the cradle of Western civilization. Its history spans thousands of years, most famously at its height as a great city-state during the Classical period. Today the preserved monuments, museums, and its port of Piraeus, the largest port in Europe, make it a historic and global city to visit in 2015. Experience the capital of Greece with our many Athens tours and activities.
Take a hop on hop off tour of Athens and Piraeus and explore the best attractions of both cities on an open-top bus. See the ruins of the Temple of Zeus, once a massive structure from the 6th century BC dedicated to the king of the Greek pantheon. Visit the Archaeological Museum, considered among the greatest museums in the world and a treasure trove of artifacts from Antiquity. See the Acropolis, a citadel from the 5th century BC that includes famous sites such as the Parthenon and the Propylaia. Admire these places from afar or freely disembark and discover, before returning to a bus at any time. Board a mini train to Piraeus and go sightseeing and shopping.
Visit the New Acropolis Museum on a walking tour and enter a building of unique architecture, which houses some of the most important historical artifacts from Greek Antiquity. See 4, 000 different objects on display in a well-designed venue that provides excellent lightning and makes good use of spacing and layouting. The tour comes with the services of a guide, from whom you will learn more about the artifacts and the museum itself.
As the day slips away, go on a night out in Athens and have a glimpse into the ancient city's life after the sun sets. Begin your evening with a panoramic drive through the City Center, where the illuminated Acropolis is a shining beacon in the darkness. Visit the new Museum of Greek Musical Instruments and uncover the history of ancient Greek music, where more than sixty reconstructed instruments from the old days await to demonstrate the history of Greece through its music. Walk through the old city of Plaka, where you will stop at a typical Greek tavern where you can have dinner while following a live music and folk dance show.
Source: www.city-discovery.com