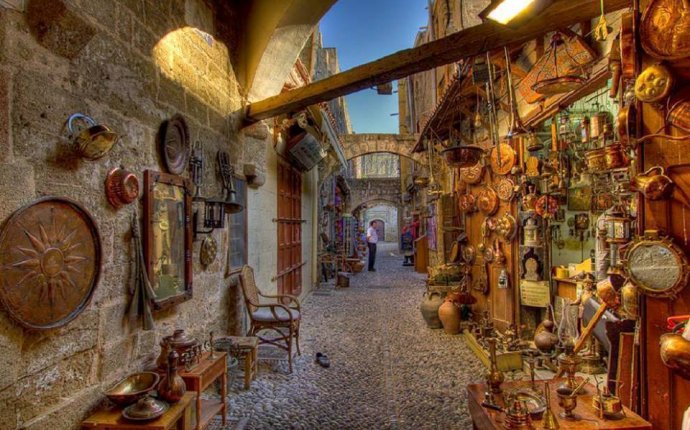 Travel to Rhodes Greece
There are daily boats from Pireaus that generally leave between the hours of 1pm and 6pm. You can get a schedule in the Athens News which comes out every Friday with the weekly ferry schedules and the Kathimerini Insert in the International Herald Tribune. If you are going deck chances are you can get a ticket at the boat but it is best to book in advance so there is no chance of being left behind. If you want a cabin, which is recommended since it is about a 17 hour trip, then do it through your travel agent. The ferry makes stops at Patmos, Kalymnos, Leros and Kos too or various combintaions of these islands. There are infrequent connections to Santorini, Mykonos, Crete and some other islands but not every day. The most popular boat is the Blue Star which takes about 13 to 15 hours they say. In past seasons there has been a once a week ferry to Samos, Chios, Lesvos, Limnos and Thessaloniki. If you are just interested in getting ferry tickets to Rhodes read the article on ferries at and you will find a link to Dolphin Hellas Ticketing.
There are ferries and excursions boats that go to the nearby islands of Simi, Kastelorizo, Kos, Kalymnos, Patmos, Tilos and Leros and these are usually highspeeds. You can do daytrips to the closer islands or overnight trips or even bounce your way back to Pireaus if the schedules work in your favor. These boats leave from Mandraki harbor and you can go there and get schedules or arrange trips through one of the local travel agents. There are also cruises to Lindos (highspeed or slow boat, take your pick) and other places around the island.
There are several daily flights from Athens and three flights a week from Santorini (maybe). Most people fly to Rhodes rather than lose a day (a night actually) on the ferry. In the summer it is tough to get on the flight you want and you may have to settle for the flight that has availability. You can book flights to Rhodes through the travel agent that books your hotels or through Dolphin Hellas Ticketing at
The town of Marmaris, Turkey is about an hour's journey from Rhodes and there are daily boats. You can get information in the port or through one of the island ticket agencies. There will probably be brochures on trips to Turkey in your hotel lobby. A hydrofoil runs between Fethiye and Rhodes in July and August daily, except Saturday. The trip takes 1.5 hours. Another hydrofoil leaves Mondays and Fridays from Bodrum to Rhodes from June to September and takes 2 hours and 15 minutes.
Rhodes is featured on the itinerary of many cruises originating in Greece and some from other countries as well. The ships generally arrive in the morning and leave in the evening, giving the passengers an entire day to see the city and even take a taxi out to Lindos or the Valley of the Butterflies. Though the cruise companies provide excursions, these can be slow going because of the number of people and I recommend getting...
Source: www.greecetravel.com