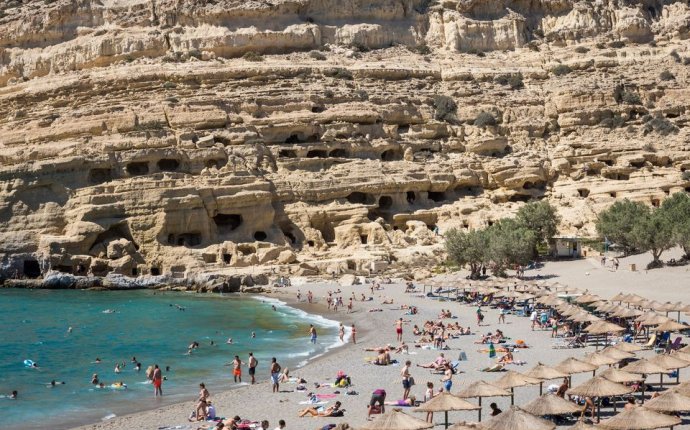 Naturist beaches in Greece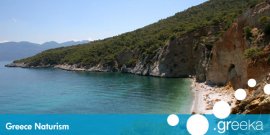 This section will provide you all the necessary information in order to find the best destinations for naturism in Greece. Many people choose to come to Greece not to enjoy its long and popular sandy beaches but to go to some other beaches, small, remote and difficult to access which are perfect to practice nudism and naturism in Greece.
In fact, many people come to Greece to enjoy swimming and sunbathing naked.
Many remote beaches along the Greek islands and some on the Greek mainland are used to practice nudism. A few of them have been declared as Official Naturist beaches in Greece and are visited by lots of tourists every year.
If you want to practice naturism in Greece you have to know that Greek people are not used to nudism. It is usually ok if you are sunbathing topless in a remote beach but total nudism exists and is permitted only in some particular beaches. These beaches are most of a stretch of land surrounded by cliffs or high trees.
We provide here for you a list of the islands and beaches where you can practice naturism in Greece and give you a small description of these beaches. Be aware that naturism in Greece is more and more restricted and the following list might be out of date.
Do not hesitate to contact us and inform us about other beaches where you can practice naturism and nudism in Greece.
Naturism destinations
It is a cosmopolitan island where nudism is practiced mainly in Agios Ioannis and Super Paradise beaches. However, these beaches are always crowded by both naturists and non-naturists, so it is doubtable if you will really enjoy your time naked.
Naxos is one of the islands with the longest beaches of the Cyclades. Plaka, one of the largest has some parts with naturists. A beautiful and remote beach for naturism is Aliko.
While all the rest of Skiathos is not fond of nudism, the three sandy beaches that form Banana beach are very popular among naturists and non-naturists. Banana beach is an organized N.C.G (Nudist Club Greece) beach that is not difficult to access.
The only official naturist beach on Rhodes is 3 km to the south of Faliraki village. You have to pass through rough roads to go there. The beach is 100% nude and is visited by people with their families with young children. Most visitors are German, Austrian and British.
Crete beaches are very popular in summer and only a few of them are suitable for nudism. Palaiochora, 75km from Chania town, is very quiet. There is sand on some areas and pebbles on others. However, in high seasons, there aren't many nudists. Filaki beach, to the south coast of Crete, is the most-naturist friendly beach of the island and relatively easy to access. Another naturist beach is Plakias beach, a long bay in front of Plakias village, 40 km to the south of Rethymno. The close by Damnoni and Mikro Ammoudi beaches also offer enough places to get naked.
Source: www.greeka.com