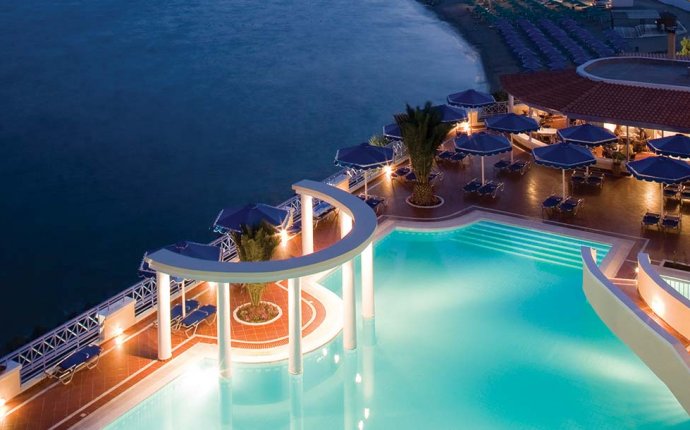 Mitsis Hotels Greece
At Mitsis Hotels, we have designed a range of activities with families in mind. Swimming pools, playgrounds, tennis, classes with crafts, games and educational activities supervised by trained staff aim to offer our little ones an enjoyable vacation and parents carefree holidays. Your favorite sport, such as volleyball or tennis and a range of sports activities for the entire family await you at selected Mitsis Hotels throughout Greece. You can also find fun-on-the-beach and exciting water sports at any seaside hotel of the Mitsis Group.
Surprises at Mitsis Hotels never stop, thus a series of special events and animation shows are organized regularly in the hotels, adding fun and entertainment to your holidays. Please look for the animation program at the hotels' information stand.
For those wishing to chill out, you can indulge in our relaxing spa treatments and advanced wellness practices, leaving yourselves to the professional hands of our skilled practitioners and our excellent beauty products.
Finally, most Mitsis Hotels offer shopping opportunities at the hotel boutiques, souvenir shops and mini markets, providing everything you might need during your holidays.
Culinary experiences
Mitsis Hotels offers rich culinary experiences for the most demanding traveler in their all-inclusive and à la carte restaurants, from both the local and the international cuisines. Apart from the delicacies offered in buffet style at the hotels' main restaurants, our group provides a wide selection of dining options such as Greek, Italian, Asian, Mexican and Japanese (Sushi) themed restaurants. Additionally, Beer houses, Burger Inns, Ouzeri, Creperie – Gelaterias, Pastry Corners and Pizza Ovens at the Beach offer unforgettable experiences. Our all-day, night, pool, wine and champagne bars complete the gastronomic scenery of Mitsis Hotels.
Source: www.mitsishotels.com