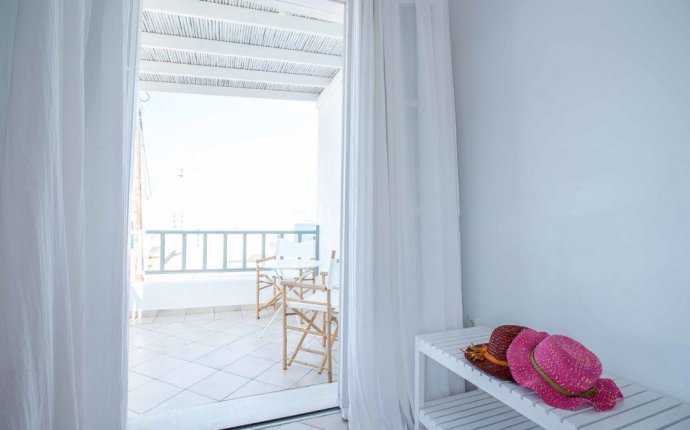 Milos Island Greece Hotels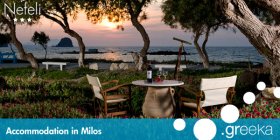 Milos is an idyllic destination in Cyclades Greece with relaxing atmosphere, perfect for families and romantic couples. The capital of Milos is Plaka, a charming town with distinctive Cycladic atmosphere. Hotels in Milos consist mostly of traditional rooms, family apartments and small hotels in white washed buildings, offering magnificent views to the Aegean Sea and the beautiful sunsets. Adamas, the main port of the island, hosts the majority of Milos hotels. Set in a large gulf, Adamas has many tourist facilities and gives easy access to beautiful beaches.
Plaka, the capital town, also has great variety in accommodation, ranging from family hotels and studios, to romantic villas and suites. Finally, the quaint fishing village of Pollonia offers many cozy Milos hotels and apartments with beautiful sea views, scattered amongst the traditional cafes and taverns of the town. More places to stay are found along the beaches of the island.
Have a look at the hotels in Milos that we suggest and feel free to contact directly any accommodation through their booking form to ask a question or make a reservation. Many hotels in Milos also have online booking engines to make your reservation quickly and easily. As we take no commission from any bookings made via our website, prices are cheaper. Before making your reservation, check for available offers and last minute deals.
Source: www.greeka.com