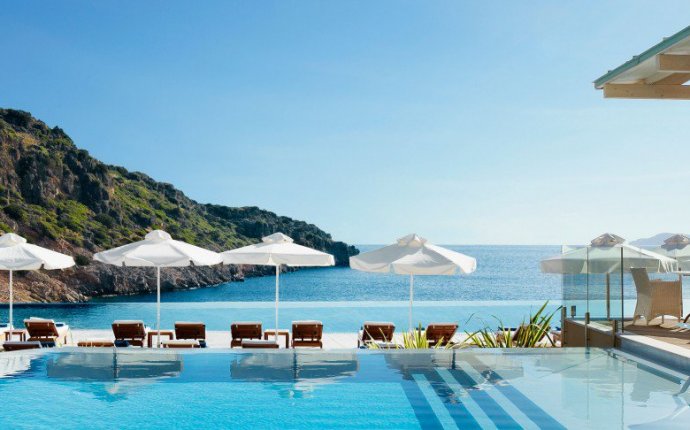 Luxury Family Resorts Greece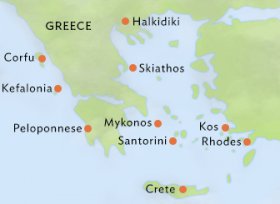 Greece's first-rate beaches, picturesque towns and balmy temperatures have been drawing in visitors for years. On the mainland, regions like Halkidiki offer soft sandy beaches and easy access to ancient sites, while scattered across the sea are thousands of islands, each with their own distinct personality.
Wherever you choose to stay, you won't be short of some incredible sights. Wander through the narrow streets of Rhodes Town, visit the archaeological sites in the ancient Peloponnese, explore Crete's natural gorges or photograph the fiery sunsets on Santorini.
And when you've finished exploring, you've got some of the Med's best beaches to relax on - from Santorini's dramatic black-sand beaches and Corfu's pebbly coves, to the powdery white-sand beaches that fringe the coastline of Skiathos.
The pace of life on Greece holidays is generally set to slow - think long, al fresco lunches and even longer dinners, with fresh seafood and traditional Greek cuisine. Try classics likedolmades (stuffed vine leaves) or spanakopita (spinach pie), washed down with a glass of Greek wine.
Greece multi-centre holidays
Can't decide between islands? Fast ferry links mean island-hopping is incredibly easy. You could team Santorini with Mykonos, Rhodes with Kos... take a look at our luxury guide to Greek island-hopping for more itinerary inspiration.
Greece family holidays
Greece is a great spot for a family holiday, thanks to its warm weather and relatively short flight times. The long sandy beaches in Halkidiki and the Peloponnese make them ideal destinations for children, while the islands of Corfu, Crete and Kos are home to some fantastic family-friendly hotels. For families with younger children, the Porto Elounda Golf & Spa Resort offers top-notch kids' clubs and the option to baby-proof your room, while the Ikos Oceania's unique all inclusive set-up is perfect for keeping picky eaters happy. The Sani Resort is another favourite with families, with plenty of activities and Ofsted-approved mini clubs.
Source: www.sovereign.com