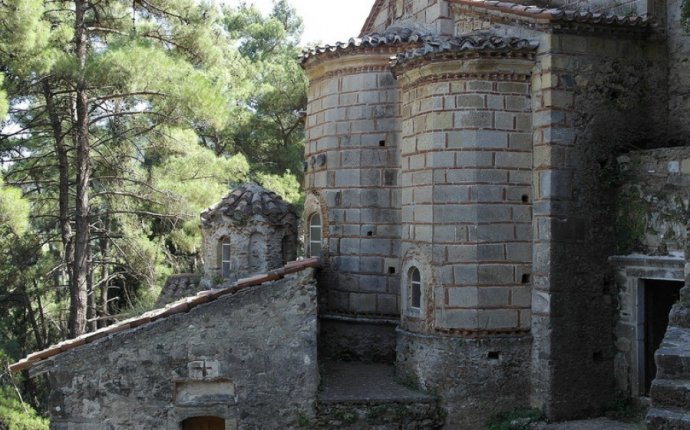 Hotels Kythira Greece
One of the Ionian islands, but positioned just south of the Peloponnese, Kythira is an island less travelled. Sure, it's well set up for visitors, but it's not as popular as the beauty of its beaches and the variety of its attractions mean it could be. So its reputation is of being secluded and relaxing - just like its beaches. The best places to stay in Kythira tend to be fairly unassuming too - the atmosphere is very laid back.
And because it has mythological connections to the goddess Aphrodite, Kythira is also known of as a romantic isle.
Chora is Kythira's main town, built on a hill almost at the island's southern tip and overlooking the beach at Kapsali. One of the must visit sights on Kythira is the Venetian built Castle of Chora, with its strategic, and beautiful view of the Aegean and Cretan Sea. The castle now also hosts a small museum about the island's history.
Chora is probably the best place to stay on Kythira if you're looking for elegant surrounds with plenty of options when it comes to bars and tavernas. The backdrop is improved by Chora's Venetian built mansions, and some charming Byzantine churches.
Moudari Lighthouse is worth visiting both for the views and its size - at 25metres high it was pretty impressive when it was first erected in 1857.
Kataraktis waterfall, just out from the village of Mylopotamos, is a wonderfully romantic place to explore, with its overgrown paths, dense forest and abandoned watermills. It's also very close to Kalami, which is one of the best places to stay on Kythira for beach lovers. The white sandy cove set between dramatic cliffs here is pretty special.
If you're interested in meeting the local wildlife visit Hytra Islet, opposite Kapsali. On the north side of this egg shaped island is a partly submerged cave in a luminescent blue lagoon, home to seals. Kapsali is another of the best places to stay on Kythira for beach lovers.
If you want to stay in a traditional village, Avlemonas is a good choice. It looks like a Cycladic village, with its whitewashed buildings and striking backdrop, but as well s being nice to look at this is still a working fishing village rather than a tourist haven. The island's largest beach, Paleochori, is just a stroll away.
If you're looking for something traditional and cheerful then one of the best places to stay on Kythira is the Hotel Margarita. Converted from a 19th Century mansion, the hotel is all exposed flagstone floors and stone arches around a courtyard terrace with a beautiful view. Just off the narrow high street, this is ideal if you want to be close to the centre of town and to the beach. With twelve rooms starting from just £42 a night, this is also really good value.
Source: www.thehotelguru.com