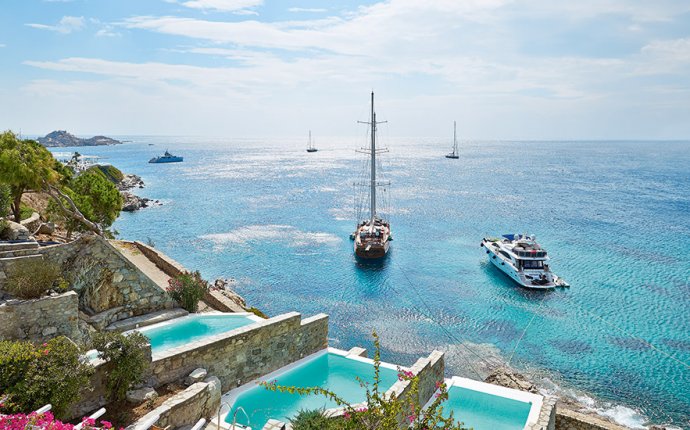 Hotels in Greece with private Pools

Santorini is on my list, I can't believe I have never been there. Even my parent who didn't travel much when I was young visited. Obviously, after I had left for University, I wonder if they did it on purpose. 😉
I was looking for hotels for a client while booking her honeymoon and since this is a destination on my list, I thought I will explore the secluded private villas available in Santorini.
I have to admit, OMG there are some amazing hotels in that place! It makes me eager to visit… God willing maybe this summer?
One issue with the pool in Santorini is that because they are on a hill many overlook other hotels or rooms, so it really can't be described as the most hijab-free holiday. However, if you are there for the experience or just for the stunning views then a day or two it's ok.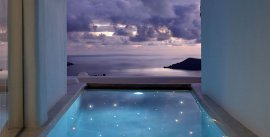 You can pack a burkini.
The below are the properties I would consider when visiting the island as they have some privacy element and are great options for honeymoons or special occasions.
Sophia Luxury Suites
I think the reason to write this article was inspired by Sophia Luxury Suites. I mean they have a pool within the cave making it super hijab friendly and cool. The beautiful blue of the water against the white wall combined with the views is pretty stunning as is their suites. It is not cheap with rooms starting at £300 for the cave suite but I personally think it's worth it for the experience.
You can check the reviews on TripAdvisor | Book here on Hotels.com
Iliovasilema Suites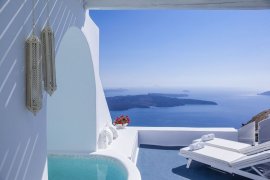 Stunning property with amazing views and a lovely suite withing the cave giving you privacy. I like their honeymoon suite has glass partition of the pool so even if you are in the pool you don't feel secluded. Prices are around £400 for the off-peak season for the honeymoon suite.
Aliko Luxury Villas
Aliko villas have some stunning suites and pools inside the case but also with spectacular views.
Canaves Oia Suites
This must be one of the most photographed hotels in Santorini but it is stunning and there is no denial there are plenty *snap* opportunities. I love how you can have your own private pool with the small curtain to pool in case you don't want anyone seeing you. I think it is a nice touch and it can come handy for Muslim women. It is a pricey property with prices starting at £500 per night when I was checking prices booking via TripAdvisor was cheaper than any other option, so make sure you check all sites.
Dreams Luxury Suites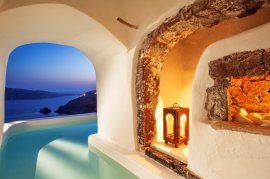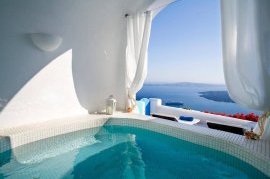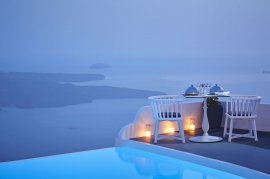 Source: muslimtravelgirl.boardingarea.com