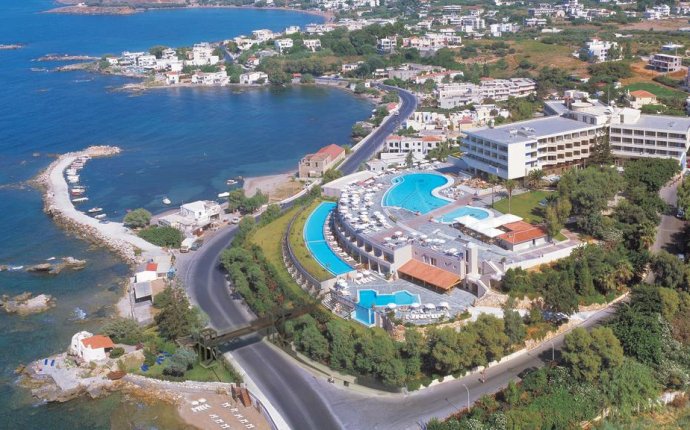 Hotel Panorama Greece
If the gods had been on holiday, they would have chosen the IBEROSTAR Creta Panomara & Mare hotel, where everything wonderful about Greece is concentrated in 30, 000 m2 of gardens on the Aegean seafront. Stay in this Olympus of luxury and relaxation, where everything is devoted to honour your existence.
A stay unlike any other. There are a variety of accommodation choices for one or more people, including rooms on the top floors with privileged views and bungalows of different sizes right on the beachfront.
Swim on your own beach. Located in Panormo, the hotel offers direct access to two coves where you can enjoy the Island of Crete and feel truly special amongst mortals.
Mediterranean feasts. Cuisine tailored to your every whim, so you can explore the best of Greek and international cuisine in the various bars and restaurants with welcoming atmospheres filled with aromas from around the globe.
Swim in a variety of waters. Combine the salty water of the Aegean Sea with the freshwater of the hotel's six swimming pools, one of which is indoor and another a children's pool. You can swim in one, and then take a dip in another…
Great fun. This is the perfect place to bring your family. Here, the little ones of the family can have a thousand adventures and become real heroes. There are activities for all ages, both in the daytime and evening.
Feel worshipped. This is what is special about All Inclusive; the feeling that everything is available to fulfil your wishes. Exquisite service, exclusive access, personalised to your needs… Now you know; at this hotel, you are a god.
Celebrate everything, not just that you are on holiday. Your honeymoon, your wedding anniversary, your birthday… At this hotel, let your imagination run free.
Before leaving the IBEROSTAR Creta Panorama & Mare, we recommend:
Visiting the centre of Crete. Visit Rethymno, the third largest city on the island, with amazing medieval architecture and Turkish and Venetian remains.
Tasting the food of the gods. Nectar and ambrosia are found in Crete in delicious traditional Mediterranean dishes such as moussaka and Smyrna meatballs.
Going back to protohistory. You can travel back in time on the island by visiting sites from before the present era, such as Knossos Palace and the Archanes ruins.
Source: www.iberostar.com