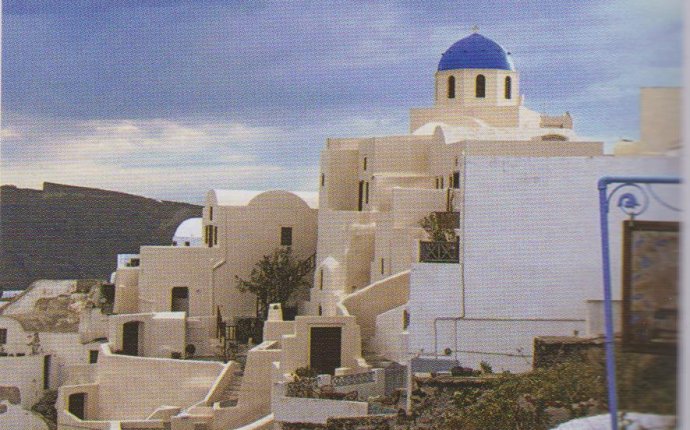 Holidays to Greece Santorini
Pretty whitewashed towns and world-famous sunsets set the scene on holidays to Santorini. But that's just the start of the island's charms.
Volcanic beginnings
Back in 1450 BC, a massive volcanic eruption caused the middle of Santorini to fall into the sea. It left a steep-edged crater known as a caldera peeping above the waves, which, today, is a spectacular sight from the island's clifftops.
Traditional Greece
It's not just the geological make-up of the island that turns heads, though. With its whitewashed houses, blue-domed churches and never-ending vineyards, Santorini is Greece at its traditional best. Thira, the capital, is a popular place to stay – it's perched on top of the caldera rim overlooking the Aegean. And the northern town of Oia, which also has a spot on the caldera, is the best place to see the island's famous sunsets.
The beach scene
If you don't mind your sand in a darker shade of grey – a legacy of the island's volcanic past – there are some great beaches in towns like Kamari and Perissa. Framed by jagged cliffs, Kamari's dark sandy sweep has been given Blue Flag status. As for Perissa, the 7-kilometre stretch here comes with a good helping of watersports.
Things to See and Do in Santorini
Santorini's volcanic sands

You won't find beaches the colour of talcum powder in these parts. Instead, striking black pebbles and dark-grey sands circle the island. And they're framed by steep, craggy cliffs that were shaped by Santorini's volcanic beginnings. Just so you know, Thira, one of the island's main resorts, is perched high up on the caldera, so you won't find any beaches there.

The big beach

Kamari is one of Santorini's most popular places to stay, and that's largely down to its beautiful Blue Flag beach. A dark mix of sand and pebbles, it's over 5 kilometres long. It caters for holidaymakers with a backdrop of ice-cream parlours, bars, and restaurants serving up fresh-from-the-net seafood.

The secret beach

Katharos Beach is tucked away in Oia, just a couple of minutes' walk from the village centre. It's hidden between rocks and cliffs, so you get a real sense of seclusion. There's a little restaurant overlooking it, as well.
Source: www.thomson.co.uk