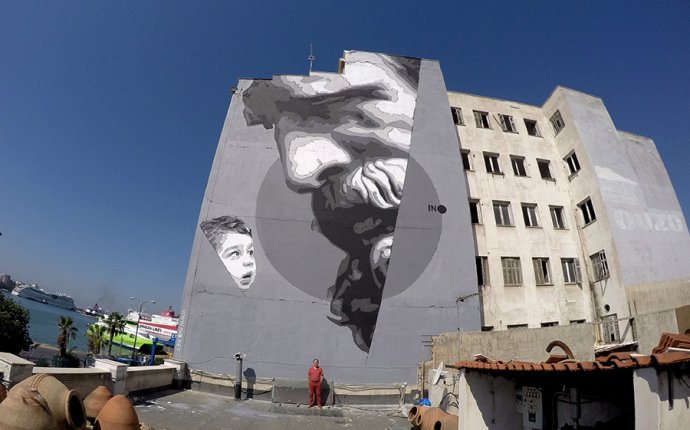 Documentary About Greece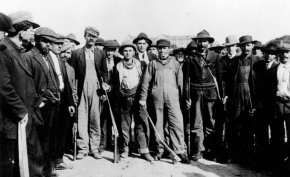 New York.- The non-profit company "Apostolis Berdebes", producer of documentaries on the history of Greeks in America, proudly announces the NY premiere of the award winning documentary "Ludlow, Greek Americans in the Colorado Coal War", a 2016 production directed by Leonidas Vardaros.
"LUDLOW" tells the story of Greek immigrants who found themselves in distant Colorado working for many years under inhuman conditions of semi-slavery. They eventually united with thousands of other immigrant miners and took part in a long strike that started peacefully in 1913 and developed into an armed confrontation in April 1914, after the Ludlow Massacre and the murder of the Greek leader, Louis Tikas.
The film has received awards at all the documentary festivals in Greece and has been embraced by the public of Greece and of the Greek Diaspora (outside of Greece it has been shown until now in Zurich, Munich, Berlin, London, Los Angeles, and Australia).
The documentary has been included in the Spring 2017 film series "Greek Cinema Today", an important cinematic event curated by visiting professor Eleftheria Astrinaki, and organized every year by the A.S. Onassis Program in Hellenic Studies at NYU, under the direction of Dr. Liana Theodoratou.
NYU SCREENING: Thursday, March 9, 6:30 pm
12 Waverly Place (ground floor)
Free Admission
And on www.facebook/ludlow.gr
It is a story not often mentioned in history books, but alive in the memory of the children and the grandchildren of the men who fought for their life and dignity. They recount their family history with pride and anger in their voice, pride for their forefathers and anger for the injustices they were faced with. Their testimonies are completed with interviews of dedicated Ludlow researchers and historians, documented with rare archival material and enriched with music, photographs and video. The film was warmly received by the Greek public and has received awards at every documentary festival in Greece: In March 2016, it was selected as Best Historical Documentary in the 18th Thessaloniki International Documentary Festival. In August 2016, the film received the 2nd Award for Feature Documentaries at the 3rd Ierapetra International Documentary Festival and in October 2016 it received the Best Editing Award at the 10th Chalkis Documentary Festival.
The film team, consisting of director Leonidas Vardaros, cinematographer Prokopis Dafnos, researcher Frosso Tsouka, editor Xenofon Vardaros, sound engineer Andreas Gkovas, and narrator Rigas Axelos, gave its best in this truly collective effort. The production management was carried out by the members of "Apostolis Berdebes" non-profit, Stefanos Plakas, Frosso Tsouka, and Lina Gousiou. The producers owe special thanks to the music group Romiosyni for the first ever professional recording of the Colorado strike song "The Union Forever".
Source: www.greeknewsonline.com